THE STRENGTH OF
THE GROUP
---
Strength, performance, and expertise, united to serve you
A WEALTH OF EXCEPTIONAL PRODUCTS
AND SERVICES AWAITS YOU
---
WORKING TOGETHER TO MEET YOUR NEEDS
As a leader in the mining industry, Groupe Rouillier has numerous subsidiaries in both diamond drilling and the manufacture of high-performance mining equipment. Groupe Rouillier brings together Rouillier Drilling, which specializes in surface, underground, and heliportable diamond drilling; Youdin Rouillier Drilling, which works with the Cree Nation and specializes in mining exploration in Abitibi-Témiscamingue and Northern Québec; and Avataa Rouillier Drilling, a diamond drilling services company that works with the Inuit Nation in Nunavik. Groupe Rouillier also includes manufacturers VersaDrill Canada, which provides high-performance diamond drills, and GtechDrill, which specializes in exceptional geotechnical drills. Together, they supply a wide range of specialized products and services to customers around the world.

The group is completed by VersaLocation (known as VersaRent in the United States and the rest of Canada), which leases geotechnical drills.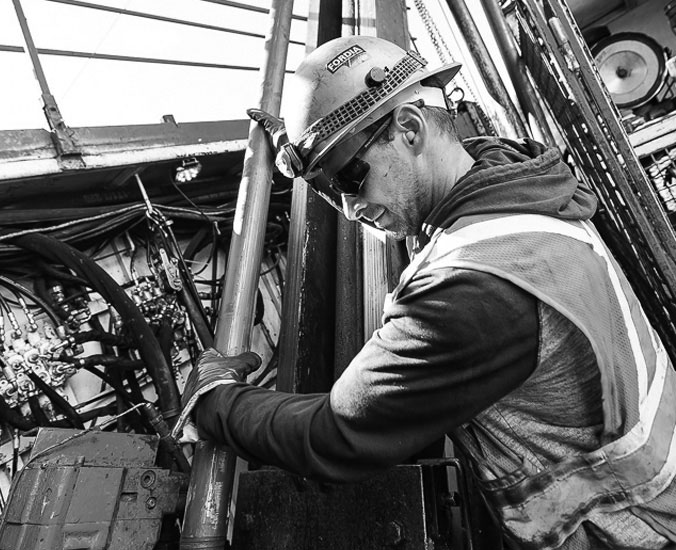 GROUPE ROUILLIER IS WHERE YOU BELONG
---
WE CARE ABOUT OUR EMPLOYEES' WELL‑BEING
What does it mean to work with our group? It means working with passionate people in a rewarding job where you take on exciting challenges. It means working with an employer that cares about its employees' health and safety. It also means working for a group of companies that respect the communities where they operate. And it means working for companies that care about the environment and the measures that protect it.
Find out more about working with us and see the available positions here:
ROUILLIER DRILLING
VERSADRILL CANADA
SPOTLIGHT ON OUR ACTIVITIES
ALWAYS WORKING TO SERVE YOU
LATEST NEWS
Groupe Rouillier
Groupe Rouillier is built on the strength of a group that adapts as time goes on and changes arise, always staying in sync with the mining industry.
Rouillier Drilling
A new orientation for Rouillier Drilling: deeply held values that the company embodies every single day.
ECOLOGO
Rouillier Drilling, the very first exploration company to receive ECOLOGO certification!